Weapon's scars have stories too
In 2016, Ubisoft launched the video game For Honor, in which players can experience the lives and deaths of different warriors like knights, samurais or vikings using a third-person perspective.
What I did ?
Along with an other art director, we created a website that offers a real-time interactive experience with ultra-realistic rendering. "Scars" combines the viewing of epic battles each warrior took part in throughout his life and a weapon customization tool to let users get an overview of the For Honor weapons variety. We designed the visual environment, I directed external companies for 3d production and developers for the interactive realisation. CHOOSE YOUR HERO & RELIVE HIS STORY
Select one of the three warriors, the warden, the kensei & the raider, each hero of the three factions present in the game for honor and start scrolling and to reliving his most epic duels.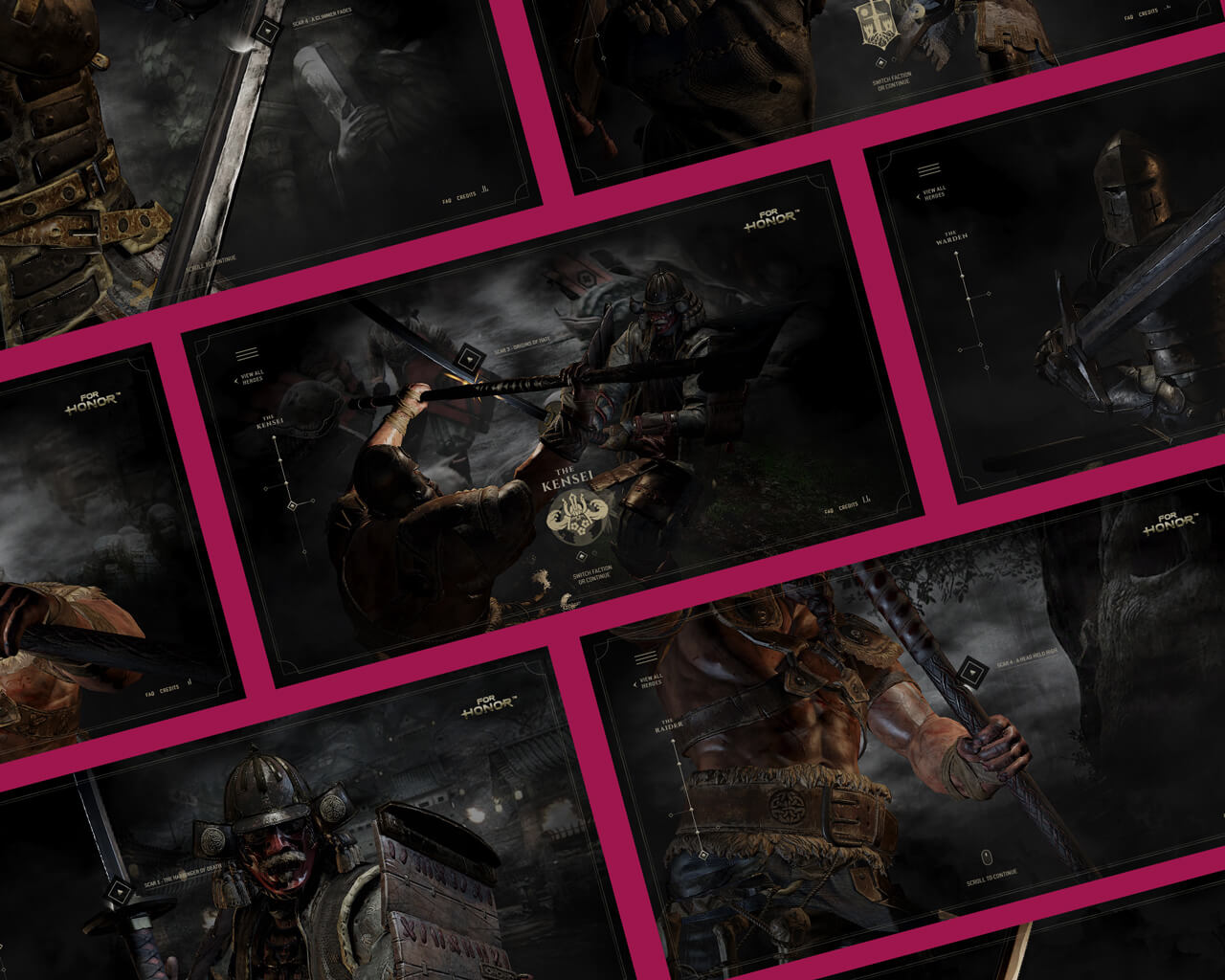 DISCOVER HIS SCARS
There is no better way to discover the life of a legendary hero than to examine scars from his weapon that accumulated through battles. Go deeper into each fight to know how his weapon got its marks. These legendary battles can be seen from each viewpoint. Change the view directly during the combat or continue your adventure. Keep fighting
A hero is not an immortal one, his myth lives on through the centuries. Use the infinite scroll to explore the next fighter's life.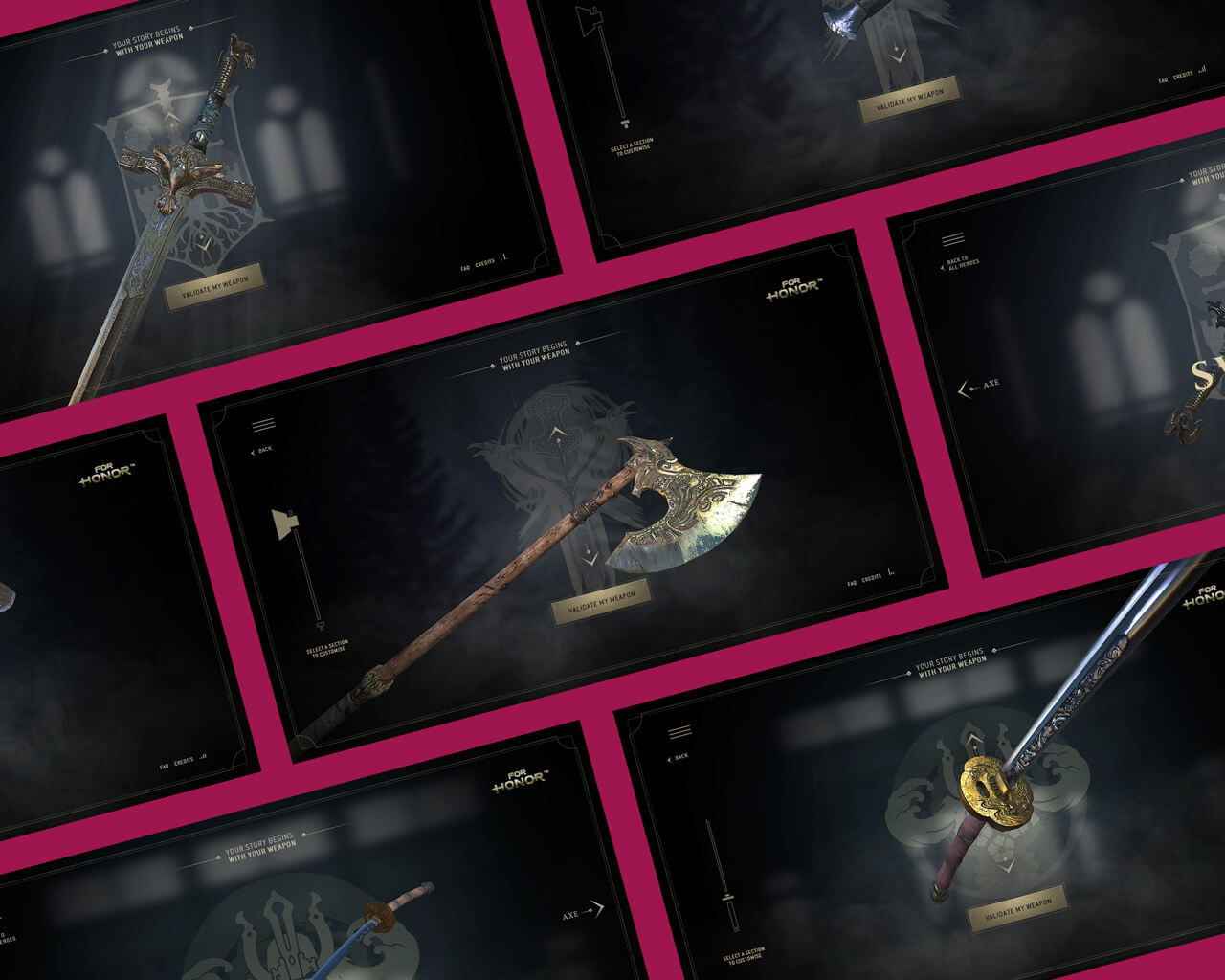 Forge your weapon
No hero would have become legendary without a weapon forged for him alone. Pay him homage by making one in your own image. Each part is customizable and endless combinations are waiting for you.