Birth of radical ideology
Roles
Concept
3D & Art direction
Interactive direction
De plomb et de sang is a transmedia project inviting the reader in the Italy of 70s to discover the rise of radicalism leading to violence and numerous attacks. First read the novel paper album, then discover the universe in an interactive way. Each medium approaches the story from a different angle. After having followed the protagonists, witnessing their choices and their errors in the paper comic, the readers then take over and find themselves in their place in the digital version. The user is in a semi-open environment where he can get lost, wander and soak up the little story as well as the big.
What I did ?
As the art director and 3D designer, I worked with the creative team to increase the interest of navigation and interaction in an interactive comic book after a formal reading. I designed the visual interactive environment, crafted the Unity scene to look like Seif Eddine Nechi (the illustrator) work and directed the interactive production with developers. Switch from the printed comic to an interactive version
Before you enter the interactive world, you are brought into the historical genesis of the facts. Discover a background introduction to your experience and the quest which will lead through your discovery.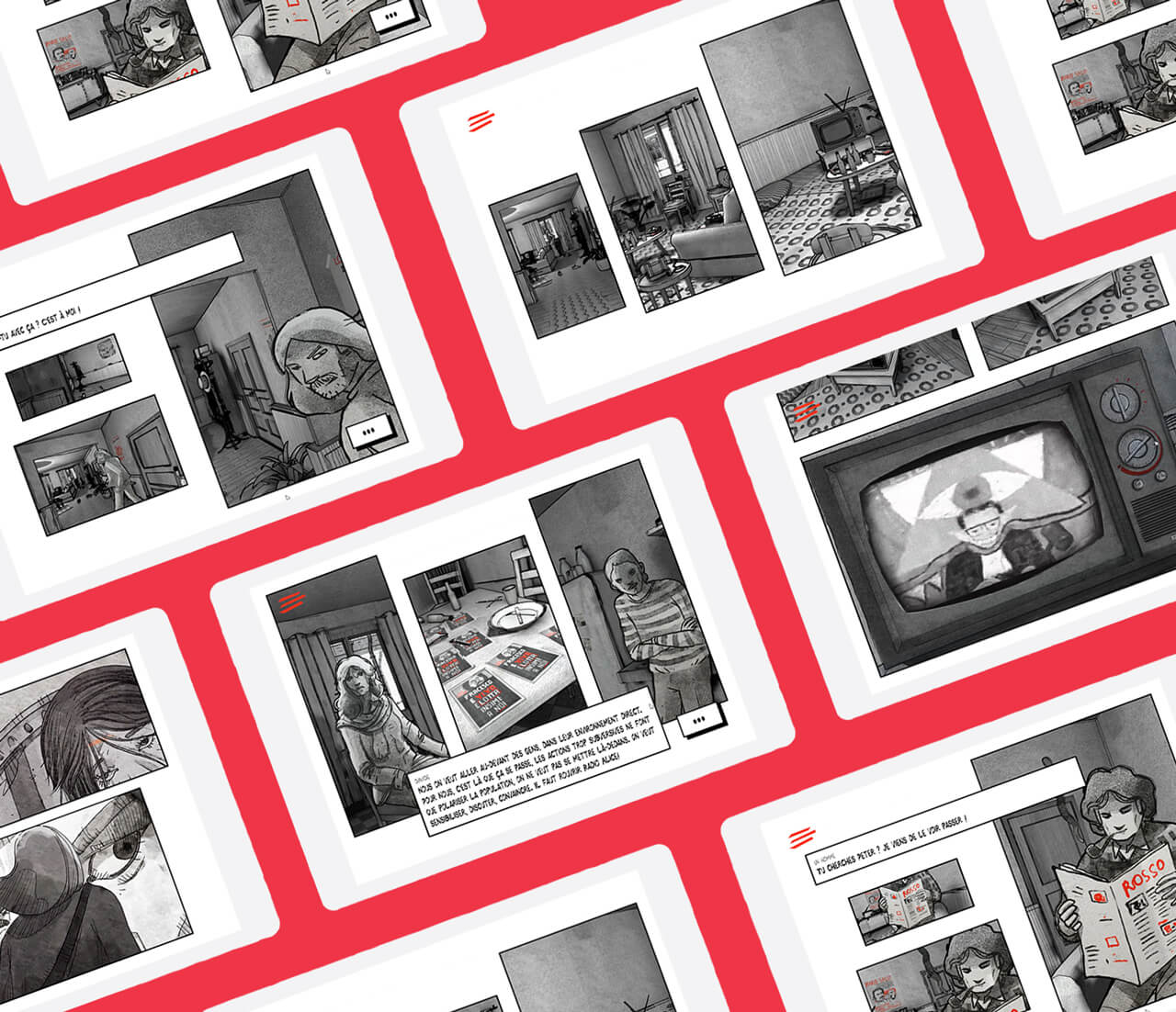 Discover your environment
You are an actor of the story. By moving the tablet you operate the gyroscope and discover the flat composed of several rooms where the closed-door sessions take place. Interacts with people and historicals archives
By your actions, you interact with key characters to your quest: find Peter and his Red Notebook. You are immersed in the Italy of the 60s, increasing your exploration with sound and visual archives.